Society Publications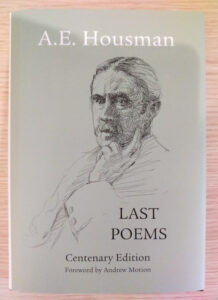 Last Poems
The Society's centenary edition of Housman's second volume of poetry has a Foreword by Sir Andrew Motion relating AEH's themes to the Modernism of the 1920s and an Introduction by Edgar Vincent putting the collection into its biographical context.
The forty-one poems have Commentaries by Dr John Cartwright of the University of Chester.
112 pp hardback £14.99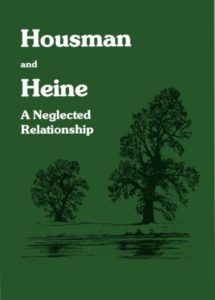 Housman and Heine: A Neglected Relationship
Edited by Jeremy Bourne with translations by Gaston Hall. The original German, the translation and a selected Housman poem follow each other, drawing out connections and similarities of theme. 136pp paperback £10.00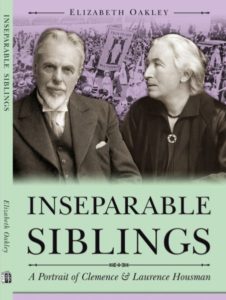 Inseparable Siblings
A portrait of Clemence and Laurence Housman by Elizabeth Oakley.
150pp paperback £12.95
The Westerly Wanderer
A Brief Life by Jeremy Bourne. Paperback £8.95
Housman's Places by Robin Shaw.
A guide, illustrated by drawings, photographs and maps, to the places important in the life of A.E. Housman. Paperback £7.99
Unkind to Unicorns
Selected Comic Verse by A.E. Housman. Second Edition prepared by Dr Archie Burnett £7.50.
Westminster Abbey Testimonials
A collection of Testimonials by writers, academics and politicians supporting A.E.H.'s acceptance into Poets' Corner,
Westminster Abbey in 1996. Paperback £5.00
An Index to Archie Burnett's Commentary on The Poems of A.E. Housman
(Oxford: Clarendon Press 1997) by Paul Naiditch £4.00
 Three Bromsgrove Poets
An Anthology of poems by A.E. Housman, Geoffrey Hill and Molly Holden. Paperback £7.50
The Name and Nature of Poetry.
The Leslie Stephen Lecture delivered by A.E. Housman in Cambridge in 1933. Paperback £5.00.
---
Other Books available from the Society:
The Invention of Love
Tom Stoppard's play (1997) with A.E. Housman as the central character. Paperback £8.99
Collected Poems of A.E. Housman
(Wordsworth Edn) Paperback £4.00
A Shropshire Lad
Pocket edition published by Palmers Press at £4.00.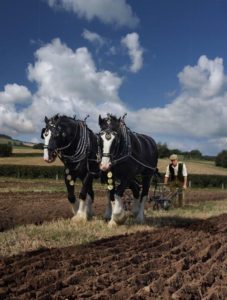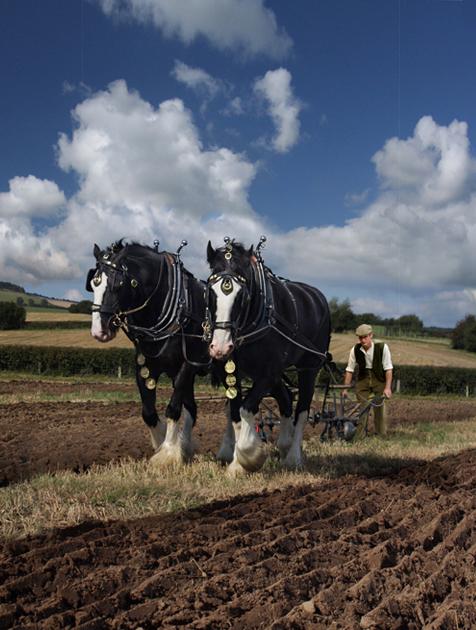 A Shropshire Lad with photographs
by Gareth B. Thomas.
Published by Merlin Books to celebrate A.E. Housman's 150th birthday. Gareth Thomas's evocative photographs brilliantly illustrate Housman's lyrical verse.. £20.00 including postage. Frontispiece reproduced.
Prints of the Francis Dodd Portrait of Housman and a postcard version are available at £10.00 and £1.00 for 5 respectively.
Also there is a postcard of Bromsgrove buildings associated with Housman at £1.00 for 5, as well as tapes, paperweights and other items of merchandise.
---
Greetings Cards
Nine high quality Greetings Cards
with a Housman poem illustrated by Shropshire scenes, are available at:
1 card: £2.00 each
4 cards: £6.00 plus £1.00 p&p
Set of 9 cards: £12.00 plus £1.50 p&p
Yon twelve winded sky
The quietest places under the sun
Ludlow Tower
Coloured Counties
Caer Caradoc
When smoke stood up from Ludlow
Loveliest of trees
Is my team ploughing
Blue remembered hills
Examples below, click to enlarge