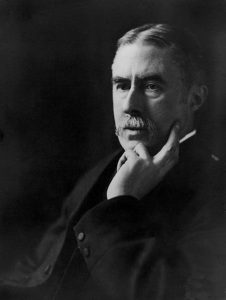 The Housman Society was founded in 1973 and exists to promote knowledge and appreciation of the lives and works of A.E. Housman and other members of his family.
Publications and literature
The Society also promotes the causes of literature and poetry in general. It produces an annual Journal and Newsletter, and organises Events such as discussions, visits and poetry readings. Commemorations are held in Bromsgrove on 26th March (A.E. Housman's birthday) and in Ludlow on 30th April, the date of A.E.H's death".
Sponsorship
The Society sponsors an annual lecture as part of the Evesham Festival of Words normally held in late June.
Centennial celebrations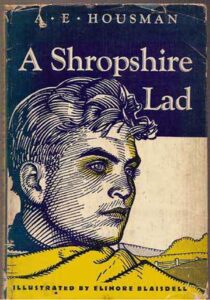 1996 was the centenary of the publication of A Shropshire Lad and the climax to a year of varied celebration was the dedication of a window to A.E. Housman in Poets' Corner in Westminster Abbey.
For further information apply to the Society at:
Max Hunt,
Abberley Cottage,
7 Dowles Road,
Bewdley DY12 2EJ
Email : info@housman-society.co.uk
A Shropshire Lad by A.E. Housman